https://gallery.streamlinevrs.com/units-gallery/00/06/C4/image_165441123.jpeg
https://gallery.streamlinevrs.com/units-gallery/00/06/C4/image_165441102.jpeg
https://gallery.streamlinevrs.com/units-gallery/00/06/C4/image_165441105.jpeg
https://gallery.streamlinevrs.com/units-gallery/00/06/C4/image_165441107.jpeg
https://gallery.streamlinevrs.com/units-gallery/00/06/C4/image_165441109.jpeg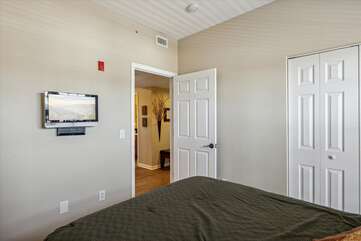 https://gallery.streamlinevrs.com/units-gallery/00/06/C4/image_165441110.jpeg
https://gallery.streamlinevrs.com/units-gallery/00/06/C4/image_165441111.jpeg
https://gallery.streamlinevrs.com/units-gallery/00/06/C4/image_165441112.jpeg
https://gallery.streamlinevrs.com/units-gallery/00/06/C4/image_165441113.jpeg
https://gallery.streamlinevrs.com/units-gallery/00/06/C4/image_165441114.jpeg
https://gallery.streamlinevrs.com/units-gallery/00/06/C4/image_165441115.jpeg
https://gallery.streamlinevrs.com/units-gallery/00/06/C4/image_165441116.jpeg
https://gallery.streamlinevrs.com/units-gallery/00/06/C4/image_165441117.jpeg
https://gallery.streamlinevrs.com/units-gallery/00/06/C4/image_165441118.jpeg
https://gallery.streamlinevrs.com/units-gallery/00/06/C4/image_165441120.jpeg
https://gallery.streamlinevrs.com/units-gallery/00/06/C4/image_165441119.jpeg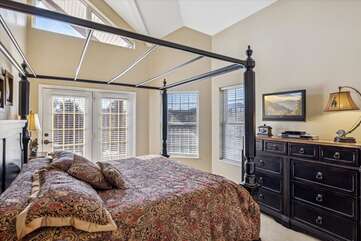 https://gallery.streamlinevrs.com/units-gallery/00/06/C4/image_165441121.jpeg
https://gallery.streamlinevrs.com/units-gallery/00/06/C4/image_165441122.jpeg
https://gallery.streamlinevrs.com/units-gallery/00/06/C4/image_165441128.jpeg
https://gallery.streamlinevrs.com/units-gallery/00/06/C4/image_165441127.jpeg
https://gallery.streamlinevrs.com/units-gallery/00/06/C4/image_165441129.jpeg
https://gallery.streamlinevrs.com/units-gallery/00/06/C4/image_165441125.jpeg
https://gallery.streamlinevrs.com/units-gallery/00/06/C4/image_165441126.jpeg
https://gallery.streamlinevrs.com/units-gallery/00/06/C4/image_165441124.jpeg
https://gallery.streamlinevrs.com/units-gallery/00/06/C4/image_165441104.jpeg
C445 An A Peeling View
Location Details: Sevierville / Smoky Mountains
Price:
$259 - $473
Bedrooms: 4 Bathrooms: 3 Sleeps: 12
C445 An A Peeling View
An A"Peeling" View, Riverplace Unit C445, is a newly repainted 4 bedroom, 3 bath Penthouse condo with a loft. This luxuriously appointed condo has beautiful furniture in the throughout. Both the living room and loft area feature large flat screen TVs. The balcony overlooks the Little Pigeon River and offers spectacular views of the Smoky Mountains. There is plenty of room in this condo, perfect for a night of fun with your family and friends. This unit also includes wireless internet.All of properties come equipped with a washer and dryer. There is a King beds in both of the master bedrooms( one upstairs and one downstairs) with a new walk-in spa shower in the master bath downstairs, A queen bed in the second. A twin over full bunk in the third.It also features a twin sleeper in the upstairs Master and a full sleeper sofa in the upstairs loft for a total capacity of 12. It will comfortably accommodate 12 people. There is a pool table in the loft as well as an Playstation. There is a new walk-in spa shower in the master bathroom and a tub/shower combination in the guest and upstairs bathrooms. Other amenities include a fully equipped kitchen with everything you need to prepare a full family meal, living room with gas fireplace and a washer/dryer. Parking is available in front of the building and can be accessed by elevator or stairs.

The outdoor community swimming pool, kiddie pool and hot tub are located on the Orchards side of the Apple View River Resort and is open May to September annually. The fireplaces are operational October to April annually. Apple View River Resort has a Game Room with Foosball, pool table and air hockey and a Fitness Center with treadmills, elipticals, exercise bikes, free weights, weight machines, a sauna, flat screen TV and free wireless internet access, all located at our clubhouse on the backside of our office in the yellow farmhouse at the beginning of the resort. The resort also offers a river walk along the river with gas lights, sculptures and picnic tables, and outdoor fire-pit.

We are conveniently located 1/2 mile off the parkway near The Apple Barn Village and Restaurant.
CHECK AVAILABILITY
Nestled on a quiet peninsula along the Little Pigeon River near the world famous Apple Barn Village, Appleview River Resort is one of the few resorts offering both mountain views and waterfront accommodations! Ranked #1 on TripAdvisor and winner of the Prestigious TripAdvisor Certificate of Excellence for 4 consecutive years. Family owned and operated, we work hard to insure the Appleview River Resort is your Smoky Mountain Riverside Home away from Home.